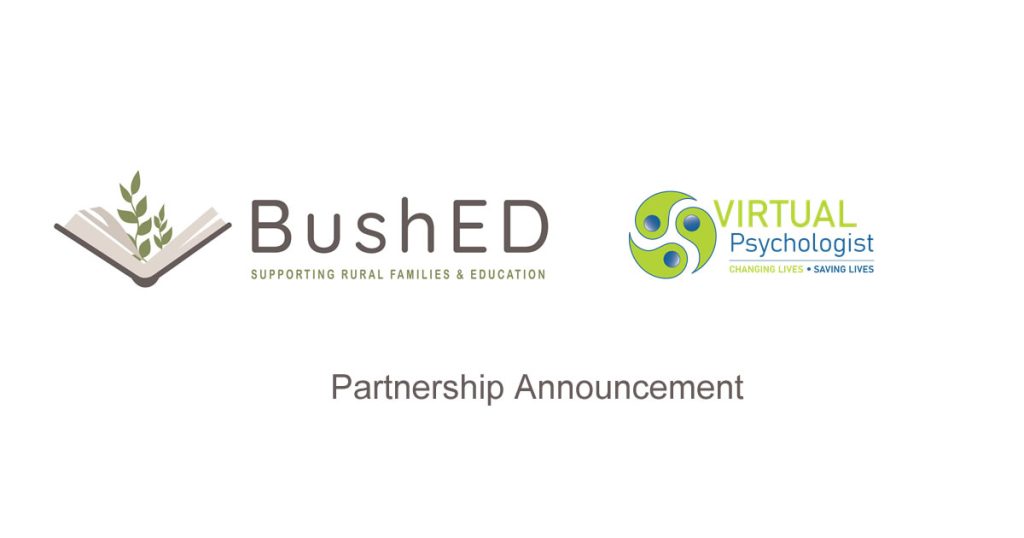 Brisbane, 1st August 2023

Bushed Australia proudly unveils its groundbreaking "Mothers in Arms" program, aimed at tackling the issue of insufficient postnatal care in remote areas of Australia. This innovative initiative seeks to provide essential support and empowerment to rural families during their early motherhood journey.

The Mothers in Arms program will make a significant difference in the lives of approximately 3000 new mothers in remote and isolated regions of Australia. Each mother will be thoughtfully paired with a dedicated postnatal buddy, offering crucial guidance and assistance throughout their first five years of motherhood.

With access to a postnatal buddy, mothers in these regions will receive emotional support, valuable insights, and practical tips, creating a nurturing community that reduces isolation and enhances overall well-being.

Recognizing the critical importance of mental health care, Mothers in Arms has formed a strategic partnership with Virtual Psychologist to offer professional support. This collaboration ensures that new mothers and their buddies have access to higher care, regardless of distance or personal connections. Bushed Australia is proactively covering the initial consultations with Virtual Psychologist, eliminating financial barriers that hinder vital mental health support.

Lyn French, CEO of Bushed Australia, shares her heartfelt commitment, stating, "It's disheartening to witness rural families being denied access to crucial postnatal support. We cannot ignore the grave consequences of this neglect, such as increased rates of suicide, family breakdowns, and subpar educational standards for children. Mothers in these areas deserve better, and we are determined to make a positive change in their lives through the Mothers in Arms program."

The program's efficacy is further endorsed by recent studies at Universities in Western Australia and Queensland, showcasing notable improvements in family outcomes when mothers have a buddy.

The Mothers in Arms program stands as a symbol of Bushed Australia's unwavering dedication to empowering remote communities nationwide. Through innovative initiatives and strategic partnerships, the organization continues to make a lasting impact on the lives of those living in isolated regions.

Devrla Loughnane from Virtual Psychologist expresses her enthusiasm for the partnership, stating, "We recognize the significant challenges faced by new mothers in rural communities. It is disheartening to witness the lack of support available to these mothers in their time of need. That is why we are thrilled to announce our partnership with BushED, introducing an innovative service specifically designed to provide essential professional support to these underserved mothers. Through this partnership, we aim to bridge the gap in mental health services and ensure that every mother, regardless of their geographic location, has access to the care and guidance they deserve."

For more information and to support the program, Buddy Mums and mothers can find details online at https://www.bushed.org.au/mia/.

The Mothers in Arms program will have its public launch at the RNA 2023 High Tea Fundraiser in Brisbane on August 11th at 1.30 pm.

About Bushed Australia
Contact Lyn French – 07 40625329 – 0475 400 046

About Virtual Psychologist
Contact Dervla Loughnane – 0404 032 249